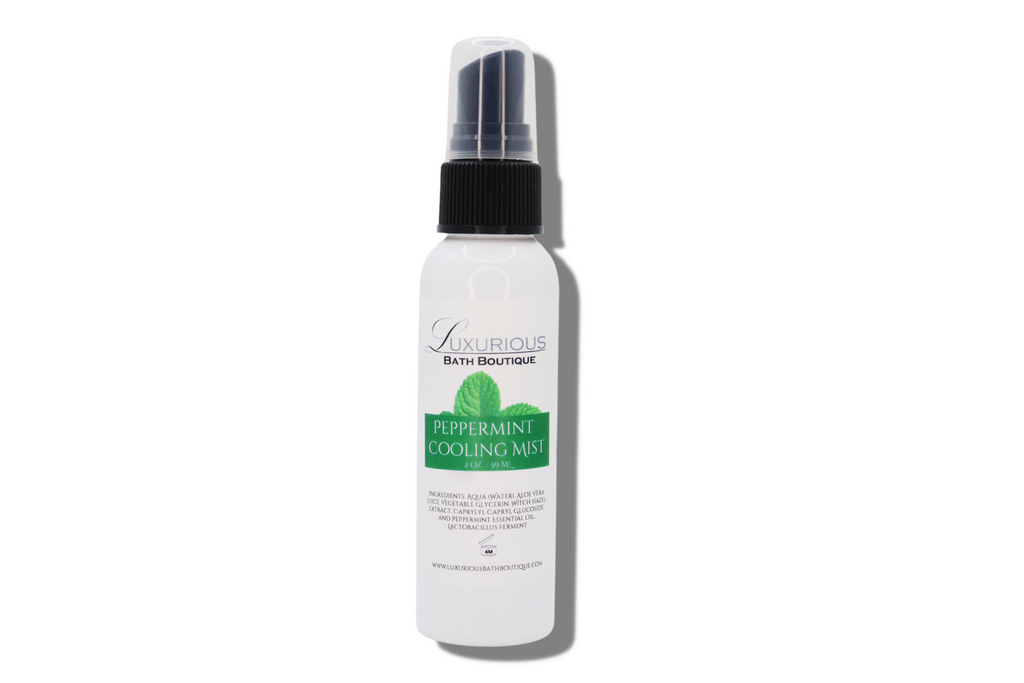 Peppermint Cooling Mist
Say good bye to musty odor and hello to freshness!
During the summer months or a good workout we feel hot and tend to smell a little musty. Hey, it's normal but some of us don't like to feel hot, sweaty and musty. What if you have to run into a store? Running to a meeting or spending the day out with family? Feeling hot and sweaty 
Introducing Luxurious Bath Boutique's Peppermint Cooling Mist. An all-natural, alcohol free mist designed to refreshen your skin by eliminating odors with a mild cooling sensation. Made with Peppermint Essential Oil that is known to unclog pores and deodorize your skin, leaving you feeling and smelling fresh. You will smell peppermint on your skin afterwards, but it will dwindle down to just a clean neutralized scent afterwards.
Instructions: Spray mist 6 - inches away from the skin then wipe with your hands. You will see sweat disappear and left with a light lemony scent. The deodorizing body mist can be sprayed lightly on the skin every two hours to refreshen if necessary.
Size: 2 ounces
Ingredients: Aqua (water), Aloe Barbadensis Leaf Juice, Vegetable Glycerin, Hamamelis Virginiana Distillate, Caprylyl/Capryl Glucoside, Mentha Piperita (Peppermint Essential Oil), Lactobacillus Ferment (natural preservative).
---
---
More from this collection