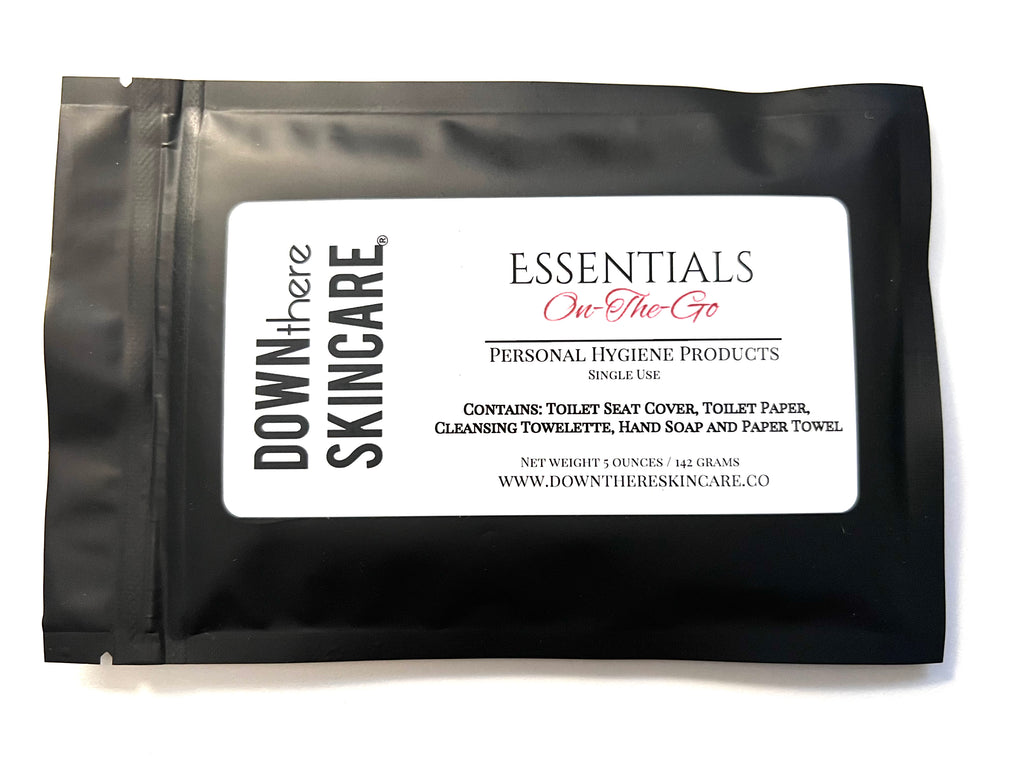 Down There Skincare Essentials On-The-Go
Have you ever visited a public restroom and when you went in you noticed some items weren't available, such as tissue, hand soap, etc.? I'm sure all of us has had that experience. How did it make you feel? What if you had young children with you? I'm sure it makes the experience even more uncomfortable.
Proper hygiene is at an all time high these days and when you can't safely use a toilet, wash your hands, etc., you can potentially pick up bacteria and viruses as well as pass them on to others. 
Introducing Down There Skincare Essentials On-The-Go pack. This pack consists of items that are important to help you protect yourself and loved ones from harmful bacteria and viruses while using restrooms outside of your home.
The "pack" consists of the following items:
1 - Flushable Toilet Seat Cover
1 - Pack of 4-ply Toilet Paper (10 Sheets)
1 - Down There Skincare Cleansing Towelette (unscented)
1 - Pack of Soap Sheets (3 unscented)
1 - Pack of Paper Towels (2)
Total weight: 5 ounces
Prior to purchasing, please read the Product Care Instructions, Product / Information Disclaimer and Returns/Shipping Policies.
---
---
More from this collection