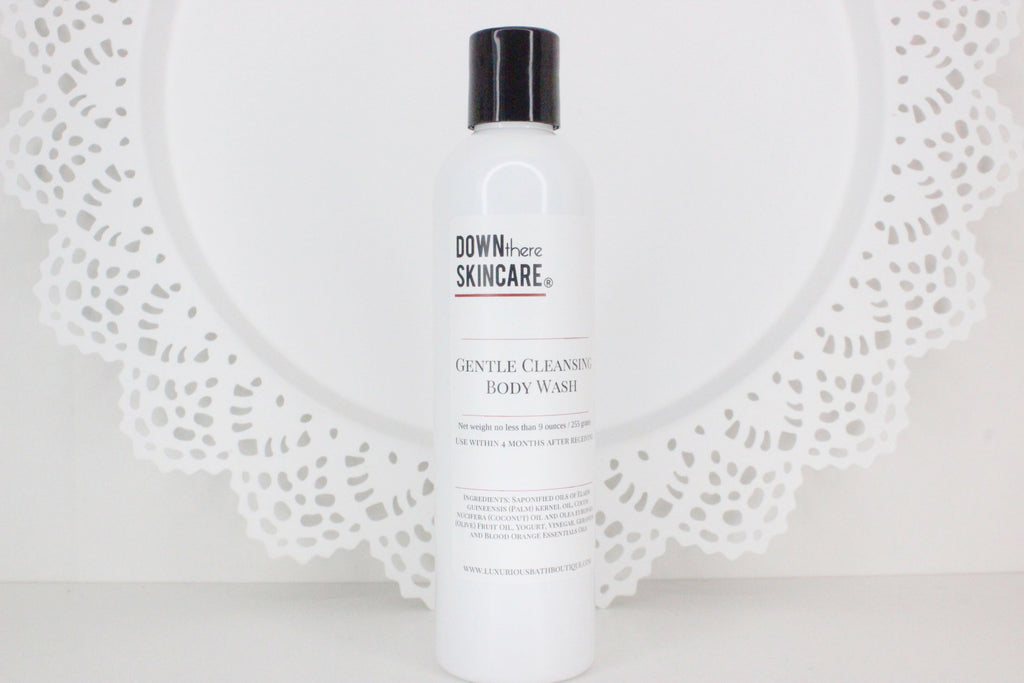 6 Month Auto Ship Program - Down There Skincare™ Body Wash
This subscription is for 6 months at the discounted price. Products are automatically charged/shipped every 30 days. In order to receive this discount, subscriptions can be cancelled after the sixth charge.
Please email luxuriousbathboutique@gmail.com with any questions prior to enrolling.
Down There Skincare body wash was created for men and women to gently cleanse and deodorizes your personal parts without harsh detergents, synthetic fragrances or colorants.

The active ingredients in Down There Skincare™ body wash is yogurt, vinegar and essential oils.
Skin must be gently yet thoroughly cleansed. While bathing, our luxury artisan body wash gently removes dirt and oil from your skin resulting in your skin feeling smooth, conditioned and squeaky clean without stripping the skin
This soap works great in other areas as myself, family, friends and lovely customers have informed me of for the past two years!
All over body bar
Inner thighs
Folds of your skin
Face
Feet
Under arms
Down There Skincare® Body Wash is detergent free, paraben free, phthalates free and preservative free.
Down There Skincare® Body Wash must be used within 3 months after receiving and kept in a cool/shaded area.
Ingredients: Select here for a list of ingredients used in our liquid soaps
Net Weight: Approximately 9 oz.
Prior to purchasing, please read the Product Care Instructions, Product / Information Disclaimer and Returns/Shipping Policies.
---