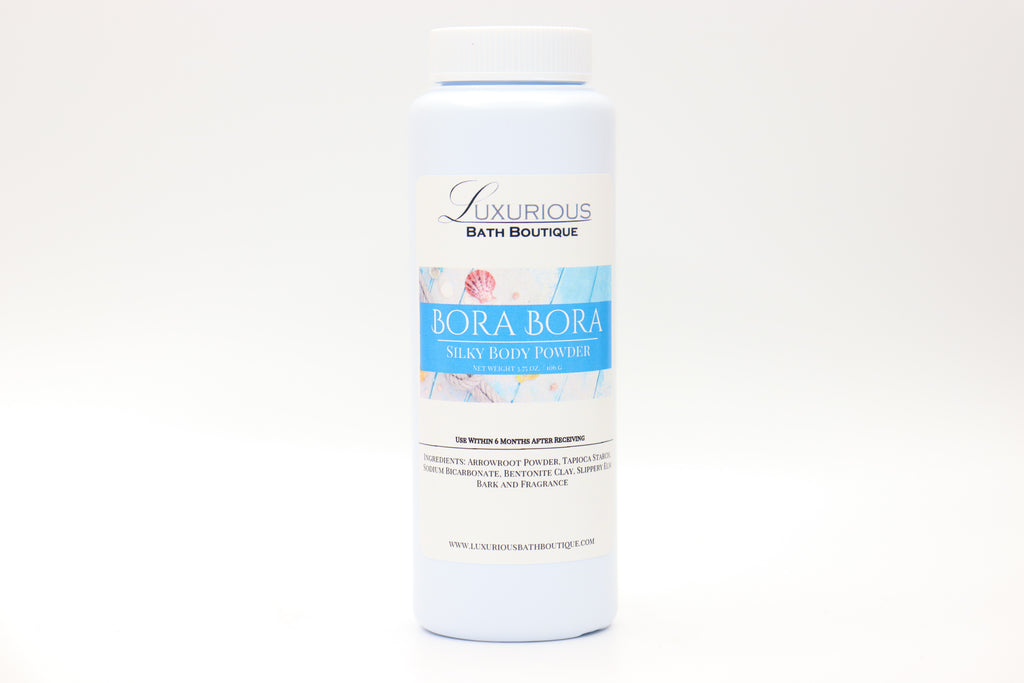 Bora Bora Silky Body Powder
Luxurious Bath Boutique's Silky Body Powder was designed to keep you fresh and dry throughout the day. Arrowroot powder, clay and sodium bicarbonate absorbs moisture while our lovely fragrances keeps you smelling oh so good all day long! LBBs Silky Body Powder is talc and aluminum free.
Bora Bora
As you step out, the sun greets you with a kiss to your skin and that first breath of the morning pleases your senses with notes of grapefruit, bergamot, jasmine, peach, dew-covered watercress;  white lilies and violets combined with a delicate touch of sun ripened pineapple; bottom notes of fresh apple, fresh green melon musk, amber, and balsam. Just a bold scent of freshness!!!!
Directions: Sprinkle lightly on skin then rub gently. Avoid overuse, sprinkle a little at a time. You may lightly sprinkle onto clothing.
Net Weight: Approximately 4 oz.

To purchase other Bora Bora scented products, click here
.
---
---
More from this collection