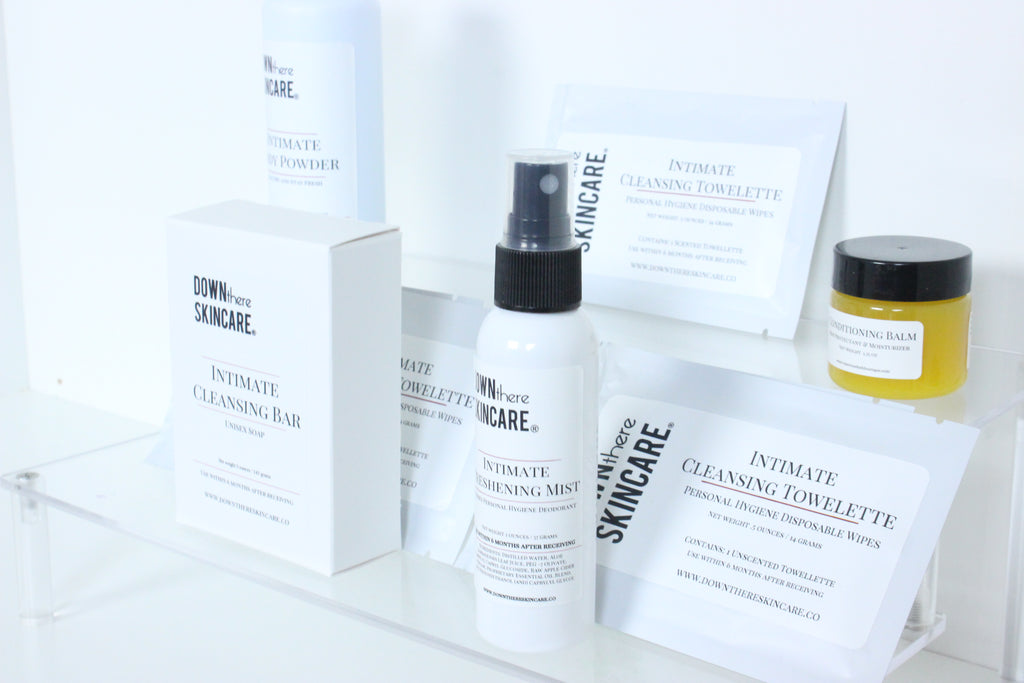 Down There Skincare™ Gift Set
You will received a Down There Skincare® gift set that includes:
This product was created for men and women to gently cleanse and deodorizes your personal parts without harsh detergents, synthetic fragrances or colorants.

The active ingredients in Down There Skincare® soap is yogurt, vinegar and clay.
This soap works great in other areas as myself, family, friends and lovely customers have informed me of for the past three years!
Prior to purchasing, please read the Product Care Instructions, Product / Information Disclaimer and Returns/Shipping Policies.
---